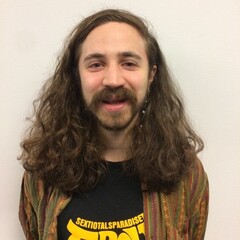 Rikard Carlsson
Level Artist / Level Design
Malmö, Sweden
Summary
Currently a Level Design student at The Game Assembly.
I have worked with games since I was a child, starting with Visual Basic then to Unity and now Unreal Engine. I see myself as more of a generalist than a designer, because I really enjoy the most parts in making games.
At first i went into scripting in Unity, making everything i could come up with, but the visual part has always attracted me the most. So now adays i usually focus on the more visual stuff at first hand, and then making it come alive by using visual scriptning in Unreal.
Skills
Environment Design
Level Art
Level Design
Software proficiency